It is actually very hard to recognize that moment when lots of things you seem to be so convinced at a given time, started meaning a completely different thing that you can't behind of.  Is hard to recognize that you might have lost, like my friend Peter says. The web – as is it is now:  a weird interflix of content, platforms and a fucked mix of control and ego – is a rough place, which i am also part of, and that worth (and needs to) still working around to understand it, debunk and challenge it.  But both my perspective and context are different from the ones i had a few years ago.
You feel like an idiot when you finally recognize the moment you have to let go something in order to keep going, inertia is something hard to fight, but you gotta do it gal. Is not the first time i've been through this:  with Forays we disbanded as part of a process (s/o to my greatest instigator Mr. Adam Bobbette) or sometimes things just let sink deep for good into AT&Tlantis (Telecomix). At first is weird yes, but after some time and looking back in retrospective, these experiences join the life goes on, and at some point you even understand why you were part of this or that at a given time.
Now again, something has changed, and i've changed too.
After 7 years, i've decided to part ways from F.A.T LAB, it was a bit sad to realize that i just had to do it, took a while…was hard…i mean break ups are that, a break that often means to grow apart from something or someone very close to you. But also feels very good, and it is good,  to have the courage to accept when the moment i've mentioned before won't go away, and actually is part of the process that lead to the place i am now, one that without a doubt was shaped in many ways by my experience and work with F.A.T, since Evan and James invited me in 2007? 2008? Beta-artist. Remember?.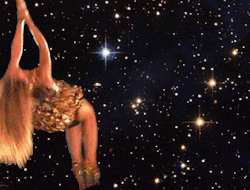 It was fffffun, weird and special, sometimes, the bests, actually fucking incredible, but what i really got and take with me is the friendships that grew up through and beyond F.A.T .
So Bennett!, Jamie, Greg, Becky, Theo and Katsu thanks for the brief yet nice encounters and collaborations.  Beyond F.A.T, Chris , Evan, James, Aram, Tobix, and Magnus,  i do luv ya carnalitos.<blink>Randy Randy Randy Randy</blink> .. Randy you are so special is ridiculous i adore you.
It was super special being part of F.A.T together with you. Gracias por todo!

http://fffff.at/geraldine-juarez